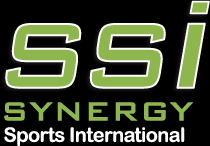 Synergy Sports International offers several additional services to our clients and their families.
The few services outlined below are only a small portion of what we feel truly differentiates us from other sports management firms. 
Our commitment of treating each SSI client like our only client is what we pride ourselves on.  Each SSI athlete is part of our family and we are always here for them through not only the good times but during times of hardship as well.  We are not here to simply negotiate NFL contracts, but we are here to help assist our clients and their families in their day to day lives. 
Financial Management – SSI makes regular contact with our clients' financial advisor(s) to ensure a stable investment plan is in place and financial goals and objectives are being met. 
Post Football Playing Career – SSI works with our clients well before their football playing careers have ended to help plan for future interests and endeavors. 
Various Legal Services – SSI can oversee and assist with estate planning, trusts, insurance procurement, and all other legal related matters.