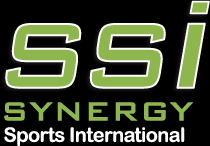 Pre-Draft Training and More
In preparation for the NFL Combine and Draft SSI develops customized training programs for each one of our clients after speaking with NFL Scouts, Coaches and General Managers.
It is very crucial for our team to understand the perception that these individuals (Scouts, Coaches and GM's) have with respect to each one of our athletes since they directly control where an individual is selected on draft day.
After taking everything into consideration a strategy is developed to correct or improve any perceived weaknesses and keep our clients strengths at a maximum.  Our world-class training team is led by the nation's best strength, speed, and conditioning trainers as well as positional coaches. 
A sports psychologist who specializes in interview techniques is also part of our training team.  Player interviews conducted by NFL clubs are becoming more and more important each year and we want our clients to be 100% prepared across all areas when being considered by a NFL team.    
The entire training team works together to ensure each SSI athlete is well prepared for the crucial pre-draft events.